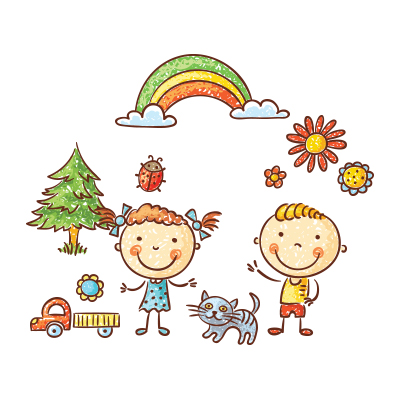 Programs
Little Me Preschool's daycare programs offer a nurturing and enriching environment where children can thrive. Our experienced and caring staff are dedicated to fostering the physical, emotional, and cognitive development of each child in our care. With a focus on hands-on learning, imaginative play, and age-appropriate activities, we create a fun and educational experience that prepares children for a lifetime of learning.
Infants

(6+ weeks)
Whether your child is six weeks or six months old, we'll support his development and take care of his daily needs the same way you do. We'll constantly communicate with you about all of the important parts of his day such as diapering, feeding and sleeping, not to mention letting you know about the exciting new learning he experiences every day. Combining all this with abiding by state-mandated teacher-to-child ratios yields the kind of infant child-care environment where children learn best and flourish.
Toddler

(12+ weeks)
Your child's first years of life are a critical time that can determine success in school, relationships and life. As your child begins asserting her independence, it can be exciting and rewarding to watch. Using Creative curriculum and high reach curriculum we manage to have our children succeed. That is why our learning center abides by state-mandated teacher-to-child ratios, and includes materials and manipulatives that encourage active exploration and hands-on learning activities to help your child gain independence while promoting confidence in her learning abilities.
Two's

(2 years)
Two-year-olds are filled with energy and curiosity about the world and are developing a sense of increasing independence. Two's Curriculum is designed to support and reinforce the independence your 2-year-old exhibits by providing fun and challenging activities that promote all aspects of his development, including: self-help, language, cognitive and physical. Each classroom adheres to state-mandated teacher-to-child ratios and is designed with children in mind — shelves are open, supplies are easy to reach and tables are low.
Early Preschool

(3 years)
Our Early  Three's  and  Busy Three's Preschool Program is designed to prepare your child as he begins an educational voyage that will eventually lead to Kindergarten and beyond. This program has a transition stage in which students get to go through an early Three's classroom which we perfect our potty training and we perfect our fine motors by cutting, writing our names and coloring in our lines. Activities are designed to teach language and communication, cognitive skills, creativity, gross and fine motor skills, and personal and social skills.
Preschool/ VPK

(4 years)
At our school learning becomes meaningful to Preschoolers when engaging experiences are based on their interests and prior knowledge. Our Curriculum combines Kindergarten readiness activities with the best early childhood standards from across the nation. A Preschool classroom features classroom equipped with inviting and developmentally appropriate materials. We also structure the day to offer plenty of outdoor activity time, providing an opportunity for your child to learn while exercising her body as well as her mind. We are VPK Providers, here at Little me Preschool all guidelines are met for VPK Standards.
Pre-Kindergarten

(4-5 years)
Our Pre-Kindergarten Program is the final step in our three-year Journey Program. The combined curriculum focuses on writing, math, science and social development. We make sure that all children receive the attention they need to confidently tackle these learning opportunities – that ultimately will prepare them for Kindergarten – by adhering to state-mandated teacher-to-student ratios. VPK at our school based on all VPK Broward standards
After-School
(6-12 years)
Your child will end each day excited about the broad range of engaging activities that allow him to develop his interests and skills. Want your child to complete her homework before you pick her up? No problem. We work with you to outline your after-school expectations — whether they include homework or playtime.
Summer Camp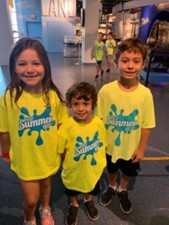 (5-12 years)
Throughout the summer, your child will engage in exhilarating, age-appropriate activities with weekly themes that will keep them excited and learning all summer long!  Summer camp at little me increases physical activity and youth wellness, a focus on water safety and fun activities is a commitment to nurture the potential of every child.  Our Summer Camp includes breakfast, lunch, and snack and includes 3 thrilling Field Trips a week the other 2 days will be filled with fun in house activities. Activities that will keep your child engaged in learning and having fun all summer long. The Summer Camp sessions begin in June, the Monday after Public School ends.